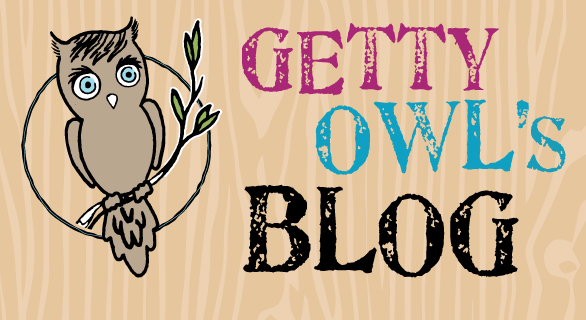 From Mark:
We are elated that Dr. Brian Kaspar's Spinal Muscular Atrophy (SMA) Gene Therapy program at Nationwide Children's Hospital is starting clinical trials!
SMA may be the #1 genetic killer of young children, but it is also the #1 disorder closest to treatment or cure of over 600 neurological disorders. Researchers attack SMA on various fronts, and they need funding to make it happen.
That's were we come in. Actually, that's where YOU come in.
Getty Owl Foundation has been a proud supporter of the Gene Therapy program from Day One. The research is amazing and offers the best hope for a CURE for our SMA kiddos and all those affected by SMA.
You know that Getty Owl Run/Walk we do every year? It has raises tens of thousands of dollars to advance the Gene Therapy program. We have done craft fairs, art auctions, scavenger hunts, booth events, album sales, contests, etc., and most of the money raised from all of it has gone to advance Gene Therapy. The program is that good, and it wouldn't be possible without YOU chipping in your hard earned dollars, time, and effort for the cause and businesses forging amazing partnerships with us.
Simply put, the goal of Gene Therapy is to give a single bloodline injection to an SMA child. This injection delivers to the body the one missing gene that SMA kids don't have. The gene travels by piggy-backing on a special virus. That virus can deliver the genetic cargo to the right place: the cells in the spinal cord that send messages from the brain to the muscles. The new gene makes these cells work the way they should. Signals will get through from the brain to the muscles, and … voila … bye-bye SMA …
FOREVER!
Phase 1 of the clinical trial will focus on safety. The trial is open to the following children:
SMA Type 1
Age nine months or younger at the day of injection
Bi-allec SMN1 gene mutations with 2 copies of SMN2
Onset of SMA before age 6 months
Hypotonia with delay in motor skills, poor head control, round shoulder posture, and hypermobility of joints
For exclusion criteria and more information CLICK HERE.
Meanwhile, Getty Owl Foundation will continue its work advancing research, helping SMA families, and raising SMA awareness.
Helping families. Fighting SMA.
It's what we do.