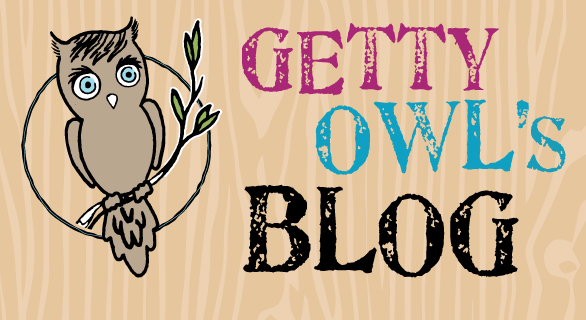 From Mark:
'Tis the season for giving! Getty Owl Foundation is proud to announce its $10,000 grant to advance Gene Therapy research for Spinal Muscular Atrophy (SMA). This year's grant makes a total of $30,000 in grants from Getty Owl Foundation for the SMA Gene Therapy Program at Nationwide Children's Hospital in the past 3 years!
Although SMA is the #1 genetic killer of young children, it is also the #1 disorder closest to cure of over 600 neurological disorders. This is important because it means one thing: HOPE!
The SMA Gene Therapy Program is designed to use a viral injection to replace the single missing gene that causes SMA. Gene Therapy has proven to have great potential in lab studies. The studies show Gene Therapy may be a cure for SMA. Of all the SMA research in the pipeline, the potential for Gene Therapy is exceptional.
Gene Therapy has so much promise, the FDA approved and fast-tracked a human clinical trial, which began in May 2014. Three infants have been treated in the clinical trial so far. The trial is continuing, and a second clinical trial for SMA Type 1 children is expected to begin in the first half of 2015.
Dr. Brian Kaspar, who leads the Gene Therapy Program, said, "Kindest of thanks [to Getty Owl Foundation] for a new contract for research and transitional funding for our SMA programs. I cannot thank you enough for the years of funding and support to our program… We have been making fantastic progress on developing treatments for SMA… We will utilize the funding from Getty Owl Foundation to support ongoing studies related to the systemic and [cerebral spinal fluid] delivery of our gene therapy."
Thank you to our donors and supporters for your support, and thank you, Dr. Kaspar, for your dedication to the cause! Things are progressing nicely, but there is more work to be done.
Please consider a year-end contribution to Getty Owl Foundation. CLICK HERE.
Please join us for our Night at the Sacramento Kings on January 17, 2015. CLICK HERE.
Please register for the 4th Annual Getty Owl Run/Walk on February 22, 2015. CLICK HERE.
Learn more about Gene Therapy and the clinical trials. CLICK HERE.
Thank you and Happy New Year!