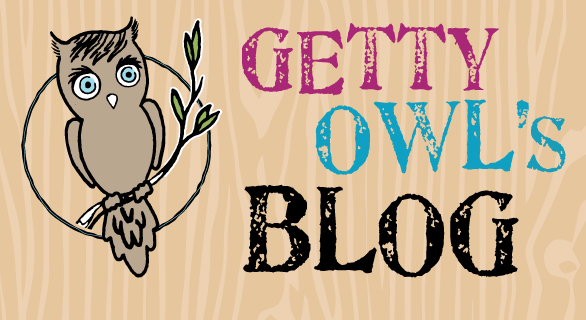 From Kate:
Being present certainly is easy to keep in mind and it is certainly easy to say, but how does one truly stay present? So many things to dwell on yet, so many great memories to be chained to in the past. So many things to look forward to in the future yet, so many scary things that could be lurking in the future. Life can be very unsettling at times and I find myself in places unknown to my heart that just hurt. Simple as that.
I have had to throw out expectations, controlling behaviors, and truly anything I thought I had the least bit of power over in the past  six years. What I know I have control over is to make Getty's life awesome. Otherwise, the rest is not in my control. We have built a strong fortress of love, special diet, life-saving machines, knowledge, education, socialization, magical moments, milestones, you name it. We have been able to rethink what compromise looks like, what love looks like, what devotion looks like. We would not have been able to accomplish any of this without being present. It has not happened overnight, but years of work. It is not perfect, nothing will ever be prefect.
Being present is a choice. Making a concerted effort to feel, to breathe, and be in the moment. I know I can't change the past. I have an immense amount of overflowing hope for the future, but I can't will it. What I do have is this moment and only this moment. Tickling and hearing Getty's laugh. Watching Getty's relationships grow and blossom. The sweet way Getty smiles and rolls her eyes at the same time. How she has really started to embrace Christmas spirit. Really, it is just the abundance of presents accumulating under the tree for her. The variations of verbal coos that ALL mean something different. The beautiful sound of her sweet voice singing songs. How she taps my hand with her little fingers. Sometimes it is tapping to a song and sometimes it truly is a beautiful show of love, her way of letting me know she is near me.
Every day brings something slightly something new. I truly believe if I were not embracing the moment I would not see and feel all of what Getty contributes on a daily basis. I would be overwhelmed with the care of Getty and I would miss out on the abundance of what she offers to all of us.
Caring for Getty is 100%, all the time. It simply has to be. SMA is relentless and is overwhelming and it doesn't sleep. I have to be on my A game all the time. I am exhausted, I am unshowered, I am depleted. But I keep fighting. I am her mother, it is my pleasure. We all make decisions as parents. I have made a million mistakes and will continue, but my love and presentness is unwavering. It is a choice. I made a decision a long time ago, when Getty was first diagnosed that I would not regret. That has carried me through some very scary times but it serves as a place of comfort at the same time.
I don't claim to have the magic equation for fulfillment. I have no idea what that looks like for anyone else but myself as Getty's mommy. But what I do know is that once I made a decision to just be, it became so.
We were blessed last week to go see the Nutcracker for the 3rd year in a row. It is our beloved annual tradition. Getty loves movement and music. The Nutcracker fits that bill every year. It was a magical night. She knows most of the tunes and I gleefully listened to her sweet voice as she hummed notes throughout the performance as well as her finger tapping to the beat.
Happy Holidays to all. May you have a moment to breathe and take in the love of your family, celebrating the moment, and having the ability to show your love to those around you.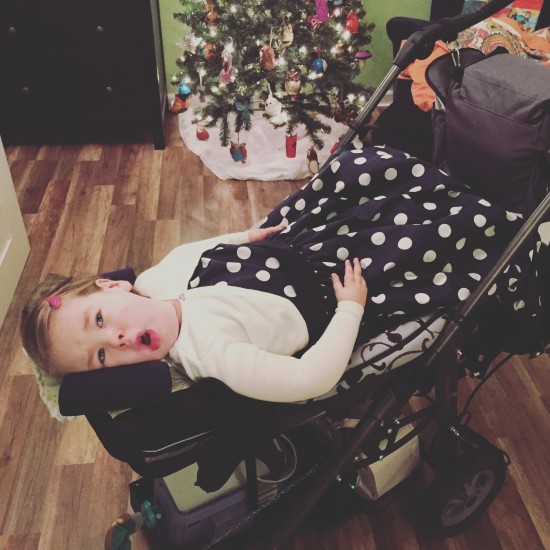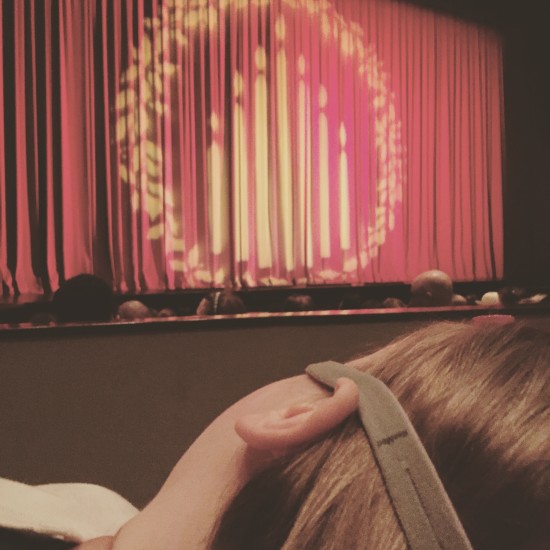 One Comment
(+add yours?)
---