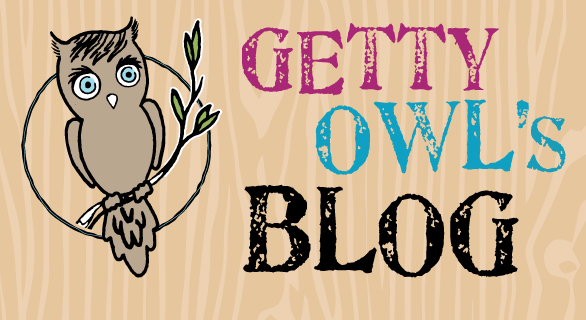 From Kate:
It was my intention about a month ago to recap our 5th Anniversary Getty Owl Run/Walk. What I am learning more and more about life is that the best intensions sometimes don't come to fruition exactly when you want them to. Luckily, with social media I was able to post all kinds of pictures and moments through Facebook and Instagram. It is so nice to have the ability to post pictures immediately while the event was taking place. It was so cool to see other pictures people posted as well. It was a happy day and it was such a treat to see moments captured from all kinds of people that day. Thank you for posting and sharing the day with us.
I would like to thank my friend Paul Le for taking some great pictures of the day. Every year is special to all of us for so many different reasons. The biggest reason is to have time to spend with our community and friends. Thank you Paul for spending your morning with us and giving us some incredible pictures of our amazing supporters.
BTW, Paul also is our creative spark every year with our event image, medals, and advertising. He is so creative and such a kind soul. 🙂
Here are a few: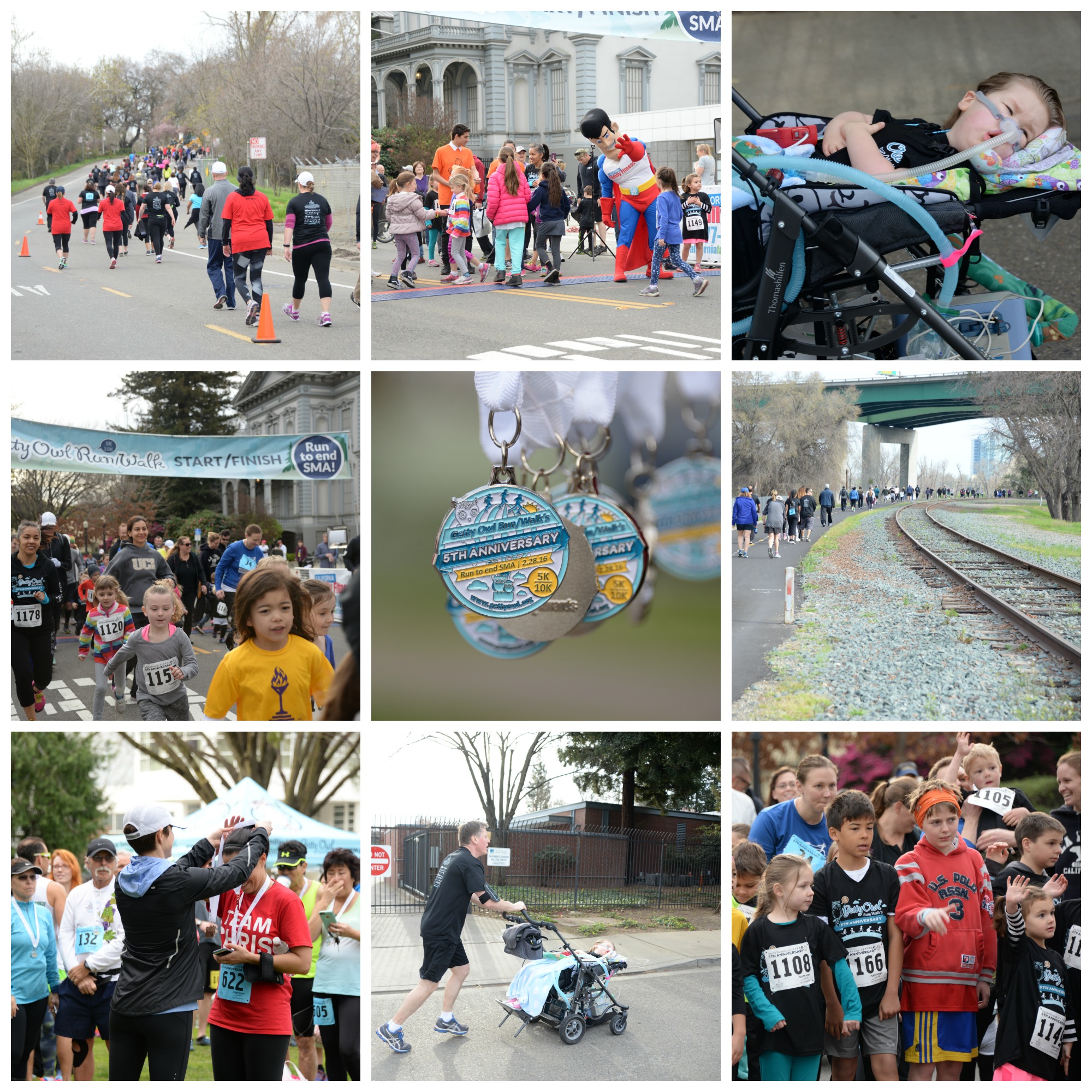 Thank you all for coming. Thank you for bringing your family and friends to our event. While we put a lot of time and effort into each year, however, our Getty Owl Run/Walk is not possible without our community's support. We broke our attendance goal this year and welcomed over 1,300 registered participants.
Because of our community, supportive businesses, and gracious individuals that believe in our cause, we were able to raise over $64,000 this year. In five years we have raised over $190,000 to help support families affected by SMA and help advance the progress of research to help find a viable treatment and/or cure for SMA. There is so much hope and we are just so thankful for being able to do something significant to help end SMA.
I look forward to this day every year. While it is a day to spread SMA awareness and drive home the knowledge of the #1 genetic killer of young children, it is also a day that we celebrate family and it is a day we celebrate our little girl.
Getty turned 6 on March 25th. Surrounded by family and friends, she blew six candles out on her beautiful cake and we celebrated. Each year both the run and her birthday gives us a chance to see how much our community loves and adores our little lady. We tell her that on the last Sunday of February she becomes our city's honorary mayor. We know she loves the title and the attention. 🙂 What is most significant for us as a family is to see that not only is our run a place for fighting SMA, but it is a chance for people to see and meet Getty and to understand that regardless of diagnosis life is attainable and celebrated. Regardless of limitations, life is fulfilled and explored. Regardless of possible prognosis, there is always time for love and being present. Getty has helped open our eyes to what can be possible in this life. I hope for many at the run, you also got a chance to be bit by the optimism bug. 🙂 Life is such a gift and it is so powerful when you have loved ones near and adventures to plan.
Thank you all for coming and being present with us. Hope to see you next year at our 6th Annual Getty Owl Run/Walk on Sunday, February 26, 2017!