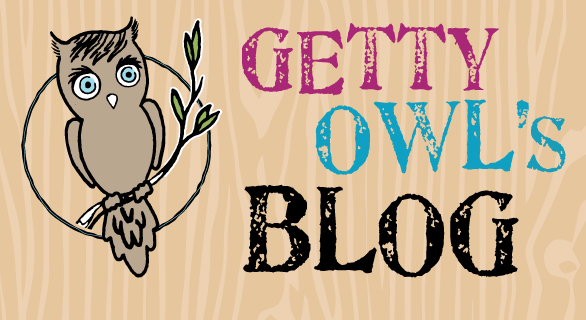 From Kate:
There is one week left before GETty Crafty at Fremont Park. We are all so very excited for the event. I seriously don't know how she does it, but Stacey I can't seem to do anything but thank you so very much. You have a true talent for coordinating on a time line. This is your calling and seriously someone needs to hire you or perhaps you should do this on your own. You seem to get everything done with ease, and it has been a joy to help how I could.
Fall is clearly in the air. I got a chance to walk around downtown to hand out posters for the event and I can't tell you how wonderful it felt to be outside in the air. Meeting people, telling them Getty's story, and a leaving a poster or two was very rewarding. And as I had suspected, no one I spoke to had ever heard of SMA. Most were surprised that it even existed and a lot of them were floored when they heard that SMA was the #1 genetic killer of infants. Boy if I had a $1 for ever time a person's jaw hit the floor, well I would have more money. No clue, never heard, exceptionally sorry for Getty was the general feeling. For me it felt good to spread the word, maybe those people will tell others about SMA. I can only hope.
My birthday is in the fall and I remember as a kid when the weather would change, I would grow more and more excited. As an adult that same feeling certainly has not wavered. With every leaf that falls, with every pumpkin patch that opens, and with every change in the weather it certainly tells me that celebration is just around the corner. I share my birthday month with my brother, my mother, and Mark and our wedding anniversary are all in the month of October. My favorite time of the year because we all get to be together and enjoy each others company. In the past I think I would have had a laundry list of birthday wishes, but as year's go on, you tend to minimize with the most important needs.
So this year I have a few, in no particular order:
I wish that our Miss Getty remains strong in health.
I wish that Getty's doctors will come to a consensus and embrace best practices.
I wish for all of our SMA families to continue fighting the good fight.
I wish for comfort for our friends in NZ. We think about Holly every day.
I wish for everyone to realize that family is first.
I wish for a gorgeous day next Saturday so everyone can enjoy time together and shop till they drop. 🙂
Last night we went to Home Depot to get a few PVC pipes. We made a bridge that Getty can lay underneath and hung toys that she can grab. I wasn't sure if she was going to like it, but the second I attached a few rings on it, she grabbed immediately onto them. She squealed and talked the whole time she played. Wow, well I think we have something. So her grammy made all kinds of things to hang on it. Bells and feathers are now new additions that Getty just loves. Thank you Mom, this is such good physical therapy for Getty.
2 Comments
(+add yours?)
---