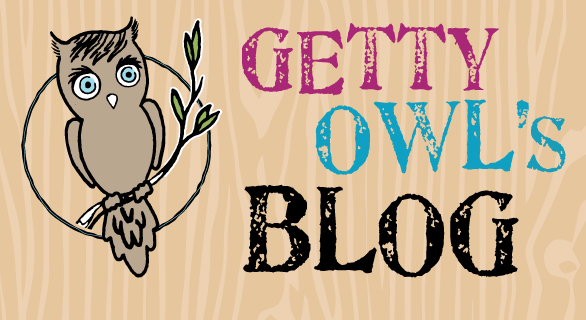 From Kate:
The outpouring of support of the Getty Owl Foundation website has been so incredible. Thanks to everyone who gave us a virtual high five in the past few weeks. But too be honest, change is not easy. We knew going forward and creating our foundation website was the next step, the right step. But even we were a bit nervous with this change.
In the days following the changeover, when I would write a post, It didn't feel like home. I missed the old blog, to be honest. But I know that will come with time.
One thing that I was hoping was not going to change was the fact that everyone that had once subscribed to our blog in the past with our .com address no longer has their subscription still. All I can say is I am sorry. We were really hoping to make a smooth transition from .com to .org but it didn't work. 🙁
So having said that, if you would like to subscribe, which we would love to have you come aboard once again. We will NOT be changing the web address EVER again. So you can have comfort that your subscription will be fine from here on out. And now that I think about it, this all sounds familiar, like I had proclaimed this before. Well this time it will work. 🙂
If you go to the bottom right side of our website there is a heading called: Getty Owl Subscription, it asks for your email address and then you are automatically a subscriber.
Thank you for reading, thank you for participating, and our hope from the moment we started this blog was to help educate the public about SMA and to introduce you to the love of our life, Miss Getty. And our journey continues………………….
One Comment
(+add yours?)
---