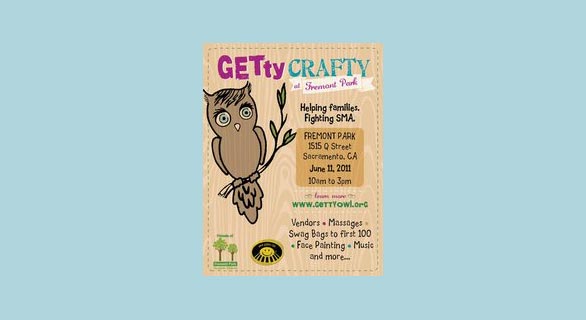 GETty Crafty is a bi-annually all handmade craft fair located at Fremont Park in Downtown Sacramento. Over 90 vendors sell their wares.
Our last two shows have been very successful and the turn out was phenomenal. Great day for crafts and a great day to spread SMA awareness.
If you are a crafter and would like to learn more about how to reserve your spot, email us at hoot@gettyowl.org.
Follow GETty Crafty on Facebook.
Sponsors
We would like to thank our sponsors for making
our GETty Crafty's a huge success.
Pictures
June 2011 GETty Crafty
October 2010 GETty Crafty