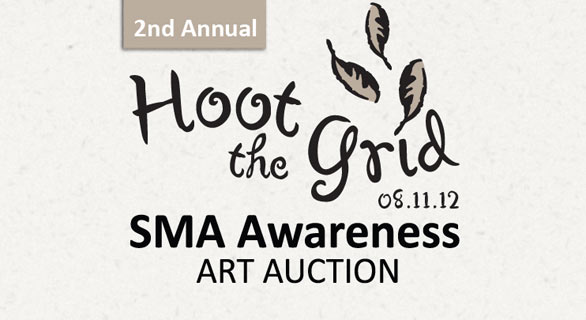 We are back for another terrific year and we hope you can join us. This event is open to the public.
Here are the details:
Date: Saturday, August 11th (2nd Saturday Artwalk)
Where: AJF Salon, 3016 J Street, Sacramento 95816
Time: 7-9pm
What: Art created by families affected by SMA. Beautiful one of a kind framed artwork will all be for sale.
Who: All proceeds benefit Getty Owl Foundation.
What to expect: Complimentary food, beer provided by Hoppy Brewing Company and wine provided by Cupcake Vineyards.
Live music as well as a silent auction.
We hope you can join us. Check out last year's Hoot the Grid. We raised over $5k that went towards research and helping families affected by SMA.
We would like to thank all of our sponsors
that help make our event such a big success.